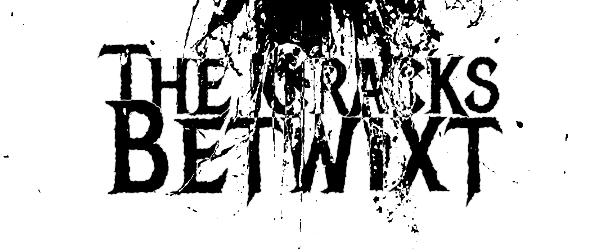 The Cracks Betwixt
A downloadable RUNE Realm
"When something shatters, it leaves behind cracks. Over time, those cracks fill with all sorts of interesting things. All sorts of filth. All sorts of riches.
Obron is no different. When the world shattered it left behind cracks of all kinds, and time has filled them plenty.
Somehow, you find yourself there now; in The Cracks Betwixt. Whichever Realm you were heading towards, you do not find yourself there now, O' Engraved One.
Will you return to the shattered surface of the world? Or will you plunder these wretched depths for all that—much like you—has slipped betwixt the cracks?"
Please be aware, this Realm was built for use with a playtest version of RUNE and some of the mechanics may not be accurately reflected in the games final release. I will be updating the game in the new year after some holiday time off. Thank you for your patience.

In The Cracks Betwixt, you have fallen between the fractured realms of Obron. It is unknown if these fissures and cracks are real, physical locations in the world, or arcane in-between spaces left behind by its Shattering. Either way, your only escape is to climb ever up towards the surface.
But it seems something else—something arcane—fell down here long before you. Something dangerous that might hold great power useful to you.
Will you linger and explore, or return to the surface with haste?

The Cracks Betwixt is a Realm written in trifold Pamphlet format, and best experienced when printed. The intended print has inverted text for the final point and boss statistics. Included is a file with that text noninverted for digital display purposes.
The Cracks Betwixt is written as part of a much larger experience and story that will unfold further once RUNE has officially released.

The Cracks Betwixt is a Realm designed for use in the upcoming TTRPG RUNE by Spencer Campbell of GilaRPGs. Rune is a game that is currently in development, and available as a Playtest Quick Start, therefore rules in the core game may or may not change between now and release. When major changes in the core rules of RUNE occur, I will endeavour to reflect those changes in this game text.
This Realm is not otherwise affiliated with Spencer Campbell or GilaRPGs.

Purchase
In order to download this RUNE Realm you must purchase it at or above the minimum price of $3 USD. You will get access to the following files:
the-cracks-betwixt_a-RUNE-realm.pdf
585 kB
the-cracks-betwixt_a-RUNE-realm_noninverted.pdf
584 kB
Exclusive content
Support this RUNE Realm at or above a special price point to receive something exclusive.
Community Copies
If you're in need or cannot afford to help right now, please claim a free Community Copy of the game here.
Every purchase above the full price adds a free Community Copy.
Every rating of the game adds a free Community Copy.