The Anomaly
Second Crossing, log 1. All other members of the [...] Unit are dead or unaccounted for. The Anomaly is alive somehow. [...] The Anomaly is falling apart, leaving nothing but a yawning void. [...] something out there stalking me. [...] I will be making regular logs, like this one. Hopefully they help someone else. This is [...] the last known member of the Second Crossing Unit, signing off.
- Fragment of your first log, scrambled by The Anomaly.

The Anomaly is a solo journaling RPG played with a deck of cards, dice, a tumbling block tower, and a microphone.
Who Are You
You are the last remaining member of the Second Crossing Unit sent into The Anomaly. One by one your group has fallen apart due to paranoia and fear. Now you are alone. Alone with only yourself for company. And that is what will likely kill you.
Now you must traverse these shimmering, opalescent lands and find your way back before it tears itself apart. Before there is nothing left of this place. Before the worst parts of yourself finally kill you.
Imagine dying frightened and in pain and having that as the only part of you which survives.
- Josie Radek, Annihilation

What is This
The Anomaly is a game about maintaining hope whilst confronting the darker aspects of humanity—namely your own. It is a game about introspection, fear, and the drive to help others.
You take on the role of the sole surviving analyst of a team of scientists and military personnel sent into The Anomaly. You have been witness to the wondrous, beautiful aspects of The Anomaly, as well as the horror and fear it can manifest. You have seen friends and colleagues—the brightest minds and the bravest fools—all fall to the mind shattering manifestations of The Anomaly.
You are alone now. Alone with Yourself. You are fighting through fear and desperation in the hope that you can escape. You are not at all sure you will succeed, but you must at least try to get word out beyond the shimmering dome of The Anomaly.
You must at least warn others.

No earth nor sky nor grass there,
Only Ginnungagap.
- Excerpt from Völuspá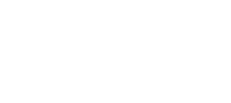 This work is based on The Wretched
(found at http://loottheroom.itch.io/wretched),
product of Chris Bissette and Loot The Room,
and licensed for our use under the
Creative Commons Attribution 3.0 Unported license
(http://creativecommons.org/licenses/by/3.0/).
Purchase
In order to download this Anomaly you must purchase it at or above the minimum price of $6 USD. You will get access to the following files:
the-anomaly-spreads.pdf
11 MB
Exclusive content
Support this Anomaly at or above a special price point to receive something exclusive.
Community Copies
If you're in need or cannot afford to help right now, please claim a free Community Copy of the game here.
Every purchase above the full price adds a free Community Copy.
Every rating of the game adds a free Community Copy.